Welcoming Marlene Spado, LCSW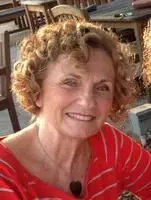 Telephone: 305-310-9071
Email: [email protected]
I have been in practice as a Licensed Clinical Social Worker for over thirty years. I am passionate about my work and privileged to be of service to others. My years and experience working with individuals and distressed couples have assisted me in understanding the deeper issues in internal, personal and relational conflict.   I work to create a safe and comfortable environment so you can explore difficult issues and feelings.
Counseling, provides an opportunity to increase understanding, explore issues and become aware of what has brought you to this place at this time. Whether you attend counseling as an individual, or if your partner participates as well, you can gain insight and increase choices for changes in your behavior and your direction. I believe that we are capable of experiencing empathy and compassion for ourselves and others when the environment is safe and trusting.
Many of us have been hurt during childhood for no fault of our own and carry these wounds into our adult relationships without knowing how our history impacts our daily lives. There can be an increase in self -acceptance and peace when those wounds are identified, acknowledged, explored and healed through this process.
If you are feeling discounted, unappreciated, angry, anxious or depressed and want to make changes, I welcome the opportunity to guide you on your courageous journey.